Monthly Maintenance Options
1.  Pay by the job
Weekly Lawn Cut (Includes weed wacking edges, blowing grass clippings & debris of driveway, walkways & patio)
Spray Beds/Pavers for Weeds (Monthly)
Spring Cleanup w/Edging of Beds (Includes removal of leaves/branches from lawn/beds and cut lawn)
Hedges Trimmed (2x: Mid Summer & Early Fall)
Fall Cleanup (Leaves brought to curbside for town to remove or blown into woods. Starting Nov 10th, cleanups done every 2 weeks, depending on weather.)
2.  Full Maintenance
All of above services at a discount price (10-15% off)
Billed the same amount monthly from April-November. 8 payments total.
This is the most popular choice because customers get the most for their money and can budget the same payment every month.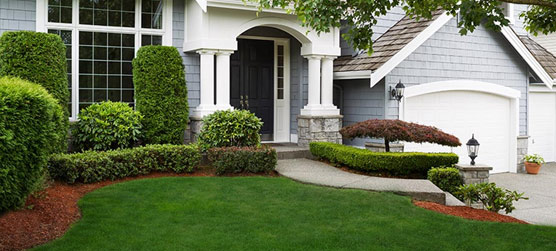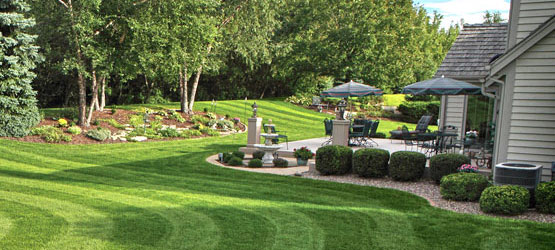 Additional Services
1. Gutter Cleaning
June (After the buds finish dropping from the trees)
September
Late November/Early December (After leaves finish dropping the trees)
2. Mulch Beds
Why Mulch? Neatly mulched beds improve the appearance of any landscape. Mulch also protects the plants root system, adds nutrient to the soil, prevents weeds, and retains moisture.
When is the best time? In June, after the buds finish dropping from the trees, so that the mulch looks better longer.
3. New Lawn Installation
When is the best time? Fall seeded lawns face much less weed competition than spring plantings. In addition, they have the fall season and spring season to mature before facing the stresses of summer.
4. Tree Work
5. Aerating
What is aerating? The process of punching holes into your lawn and forcing out plugs of soil to the surface.
Why aerate? This allows water, oxygen, fertilizers, and other nutrients to penetrate the soil and better reach the roots of your grass while breaking up the buildup of thatch. We apply a deep root fertilizer right after aerating for maximum results.
When is the best time? Early fall.